Service Questions
If you have a question you'd like to ask us just fill out the form.
Have a question? Give us a shout.
Feel free to ask us anything you'd like. We want to help you with your project.
Product Support
Have a question about a product you bought from us?
We Back Up Our Products
Whether it's a question, comment, praise or complaint – we want to know about it.
Partnership Info
We always strive to create long term partnerships with our customers.
You are Not Just a Customer!
Customers are great, long term business partnerships are the cornerstone for a successful business.

We'd love To Meet You In Person Or Via The Web!
Feel free to give us a call about any questions, comments, or concerns that you may have. We'd love to help you and to partner with you for your next project.
Main Office: 222 East 3rd St.  Burkburnett, TX 76354
Snail Mail: PO Box 398 Burkburnett, TX 76354
Phone: 1.940.569.3000
Fax: 940.569.3700
Email: info@signonsigns.com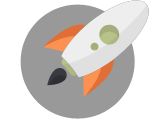 We're Here To Help Your Business Blast Off!
Through Creative Ideas, Innovation & Sheer Determination