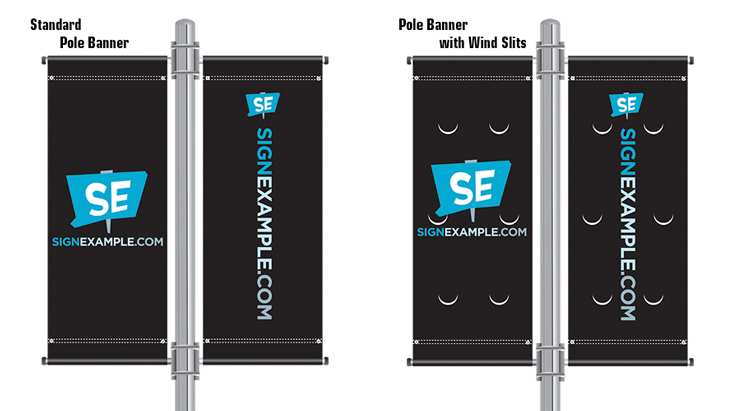 Outdoor Pole Banners will meet your many advertising needs with images on both sides of the banners.
How you can use this product:
Things to think about:
Does your logo or graphic have any special colors that need to be matched?
What is the diameter of the pole being used?
What is the height and width of the banners ready to install on your poles?
Your art needs to be designed so that the text, graphic and logo are not in the pocket.
Do you want wind slits? Does your city have any requirements?
Do you need the bracket kits?
Material:
Finishing Options:
Pockets
Wind Slits
Cut to Size